- Services -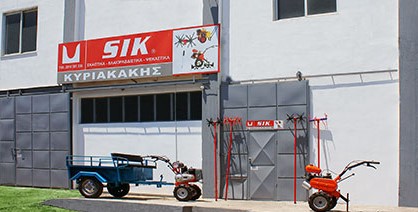 General terms of cooperation
The responsibility and the cost of transporting the goods are borne by the customer
Returns of goods are accepted after consultation and within thirty (30) days from the issuance of the consignment note.
Goods that are returned or sent for repair must be accompanied by the consignment note, otherwise they will not be received, and their transportation costs are borne by the customer.
The value of the invoices is paid within ninety (90) days from the date of dispatch of the goods.
Overdue payment is charged with legal interest. Until the full payment of the invoices, our company retains the ownership of the mentioned goods, which the buyer is obliged to return on first demand.
---
The warranty of each machine is for a period of twelve (12) months from the date of shipment and is valid when the conditions of good operation of the machine are observed.
Damage due to incorrect type selection, overload, poor installation and poor maintenance is not covered by warranty.
The guarantee is provided only for the same machine and no direct or indirect claims are recognized.
The defects of the machines are repaired only in the space of our company.
---

SIK ΚΥΡΙΑΚΑΚΗΣ
ΟΔΟΣ Ρ - ΒΙΟΜΗΧΑΝΙΚΗ ΠΕΡΙΟΧΗ ΗΡΑΚΛΕΙΟΥ, Ηράκλειο
Τηλ: 2810380913,2810381336 Κιν: 6944315479